The Realm at Castle Hills is a master-planned 324-acre community offering office and retail space as well as luxury apartments and condominiums.
Branded Materials
Brochure
Custom Folder
Inserts & Floor Plans
Business Cards
Postcards
Outdoor Advertising Campaign
Website

Shortly after breaking ground, Bright Realty enlisted us to create a unique brand for The Realm at Castle Hills. Their vision was to create a space that blended an urban lifestyle with outdoor activities and event spaces. The brand needed to reflect the goals of the development and appeal to a new, younger, more tech savvy target audience while still fitting under the overarching Castle Hills umbrella.
Armed with the latest research and design plans, we set out to create a brand that was aspirational in nature.
We wanted to make a connection with our audience and tell a story – the story of the ultimate live, work and play community where everything would be walkable and the focus was on quality of life.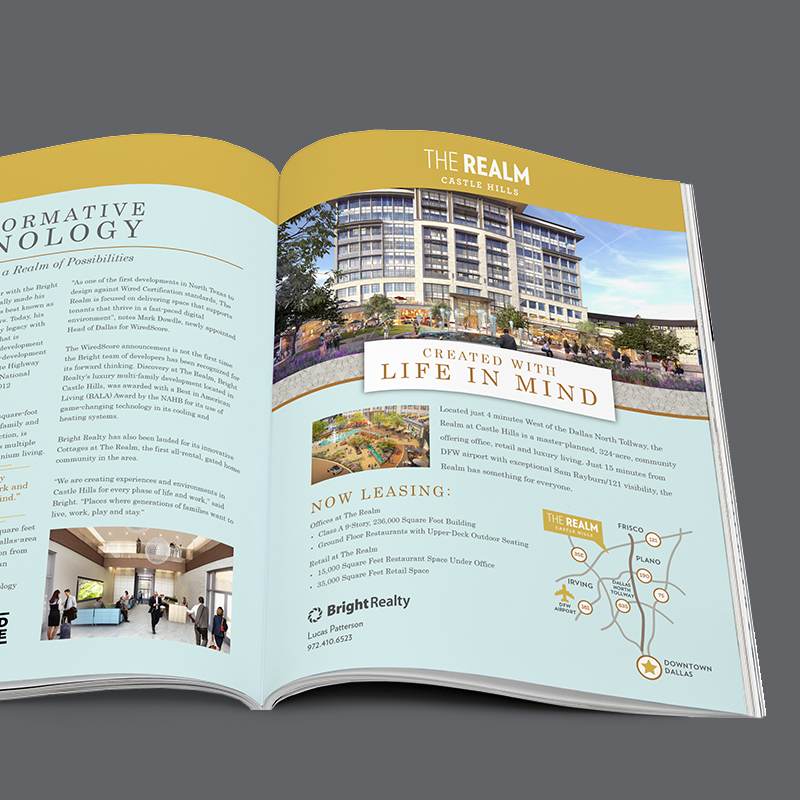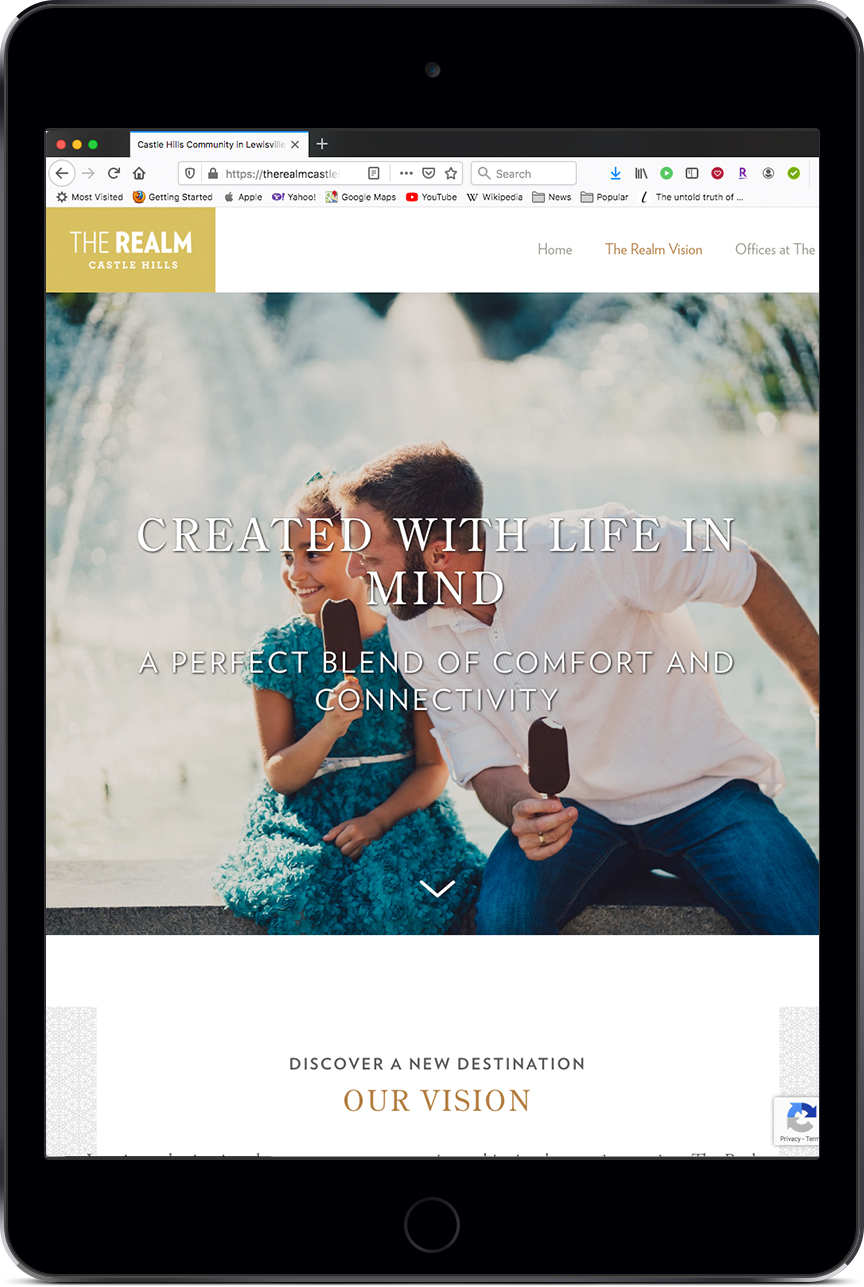 Copywriting
Working hand in hand with our design team, our copywriters began the task of creating inspirational copy that differentiated The Realm, appealed on an emotional level and painted the picture of a community created with life in mind.
Website Design
Designed to be informative but also provide a tool for the leasing team, we sought to create a website that captured the vision of the Realm and illustrated the experience of living, working, shopping and dining there. To maintain consistency with all branded elements, we extended the patterns and design elements from print to digital. Interactive maps highlighting the office building floors and the surrounding community were included to make the site engaging, informative and provide an online resource for brokers.
Lifestyle Photography
Lifestyle photography played a huge role in the brand identity. Images portrayed moments reflected while shopping, dining or living in The Realm and helped people visualize themselves in their new life.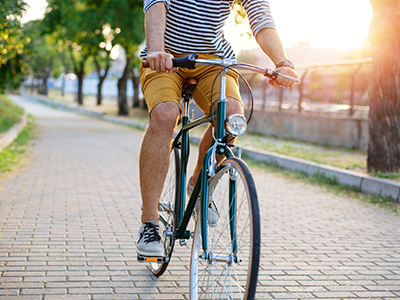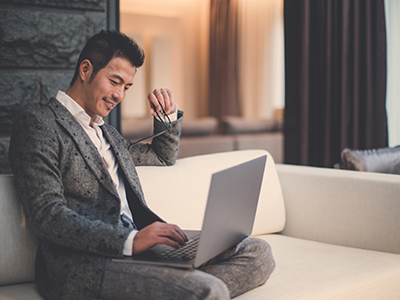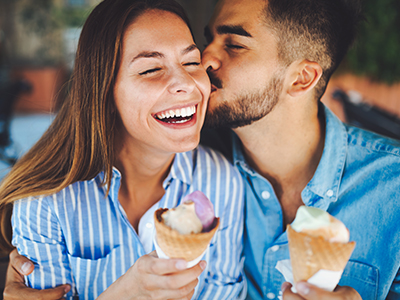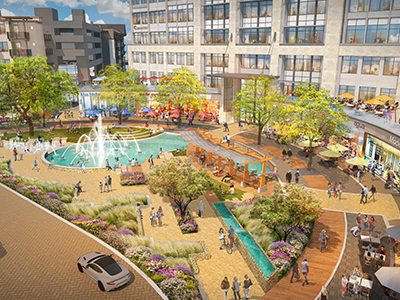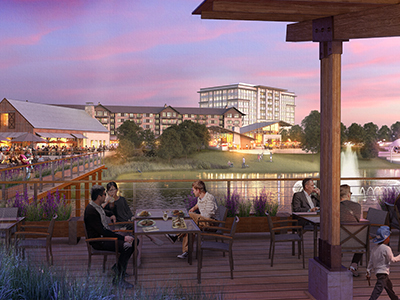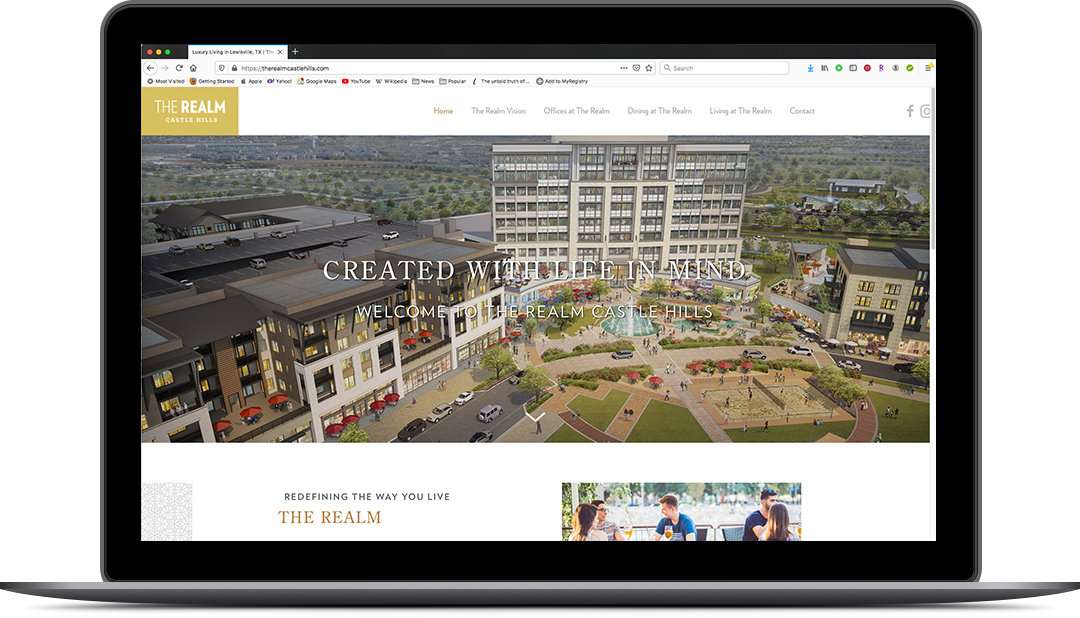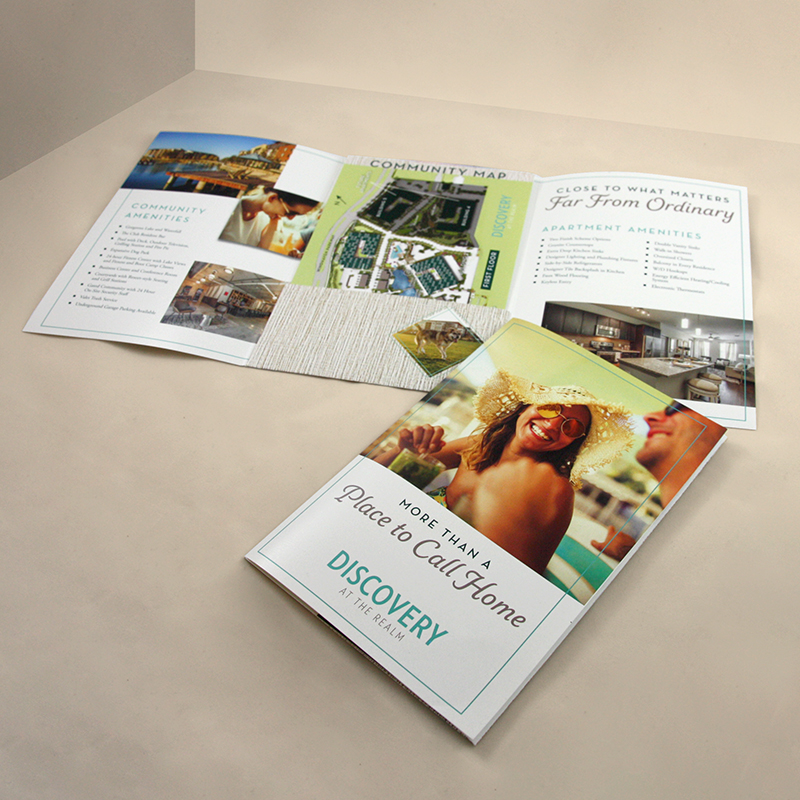 As The Realm developed, so did its communities and the story of living in The Realm expanded.
We created a new, standalone brand for Sojourn at The Realm, a luxury apartment community located in The Realm.
Discovery, the upscale but aging apartment community located in The Realm, was struggling as area competition grew. To compete, we revamped and refreshed the Discovery brand with a new brand design.
We launched an outdoor advertising campaign designed to raise awareness for Discovery, communicate the benefits of living there and influence people to make it their home.