Pie Five Pizza is a leader in fast-casual pizza with over 50 company owned and franchised location in 14 states. They serve fresh, handcrafted personal pizzas with unlimited craft toppings in less than 5 minutes, all for just one price.
Branded Materials
Copywriting
Menu Design
Packaging
POP
Naming
Promotional Planning
Gift Cards
LTO
LSM
Meeting Theme Creation
Radio
Brochure

We didn't invent the pizza. In fact, we didn't even invent the Pie Five Pizza brand. Pie Five came to us after working with several agencies. They had some great design elements and an established brand but there was no consistency is their Brand Identity.
We helped to define the Brand Identity, limiting the number of fonts and utilizing available design elements. Then we created new brand guidelines that outlined the rules of the brand and explained how it worked, all while keeping one of the most unique brand personalities in the restaurant business.
The result was a cohesive look and feel for Pie Five across all materials regardless of the location or ownership.
Because the Pie Five brand personality was unique in the restaurant space, we wanted to leverage it in all aspects of their brand identity. We highlighted the brand personality in all facets of the restaurant to help form a connection between the brand and its guests and provide a memorable experience for those who interacted with it. From packaging, menus and POP to email, social media and website graphics, all elements were designed to be engaging while also highlighting the witty and likeable personality that created a relationship with guests.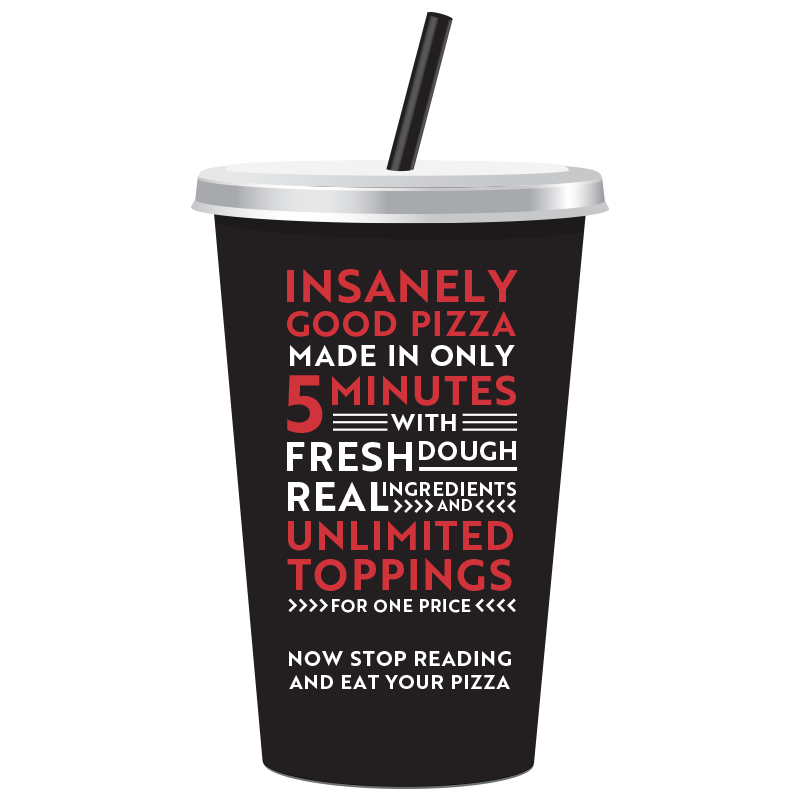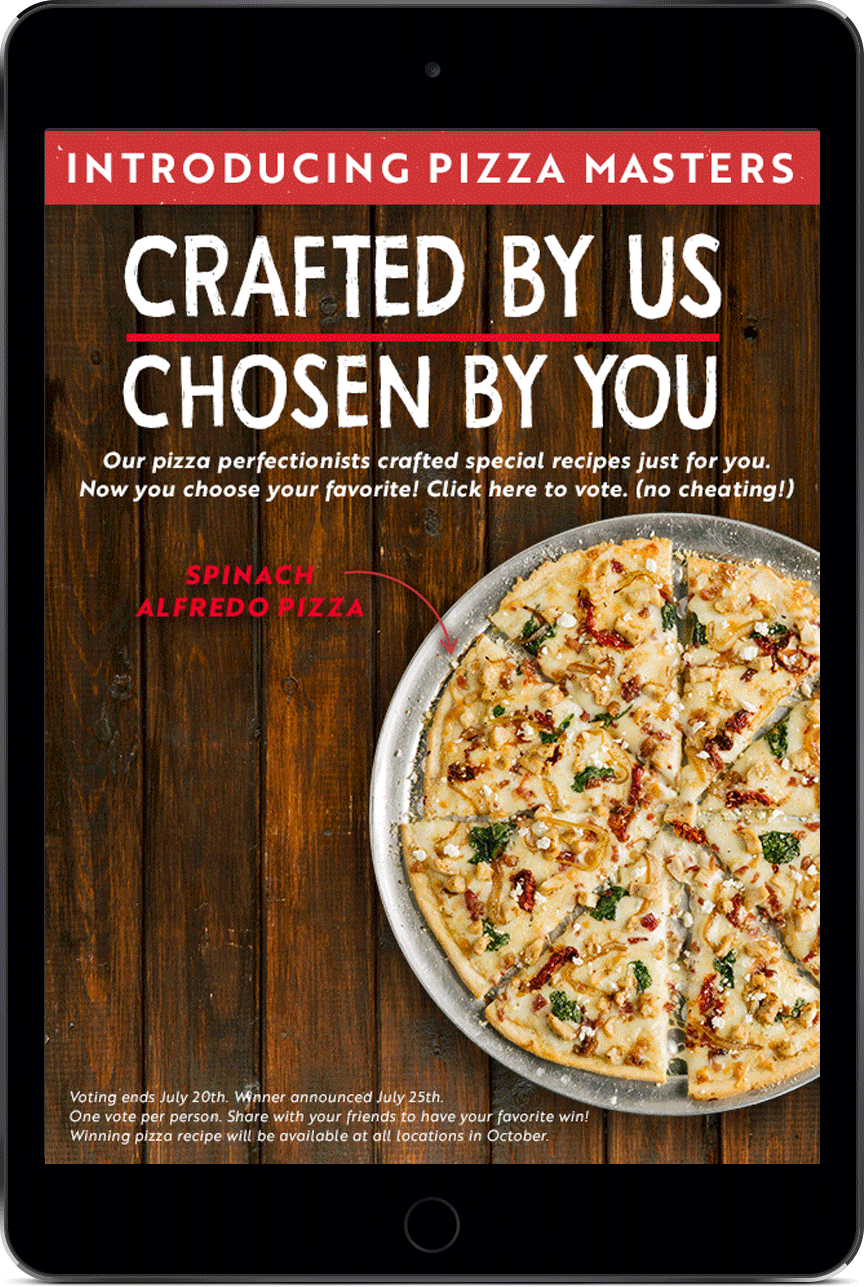 Email Marketing & Social Media
Both email and social media graphics were developed to promote new menu items, promotions, limited time offers and holidays. Fun and captivating copy coupled with engaging design and techniques such as animated gifs to show movement created a cost-effective way to stay top of mind with customers.
Website Graphics & Microsite Design
In addition to social media and email, we extended promotions into the digital space through website graphics and designed a microsite as a separate, standalone website for the Pizza Masters contest. The goal of the microsite was to provide an engaging but simple and easy to navigate place for customers to vote on their favorite employee created pizza.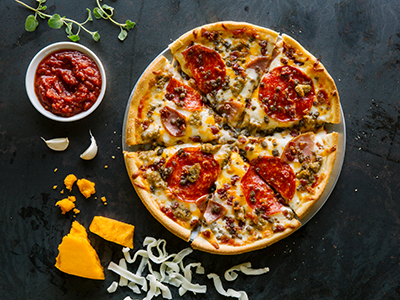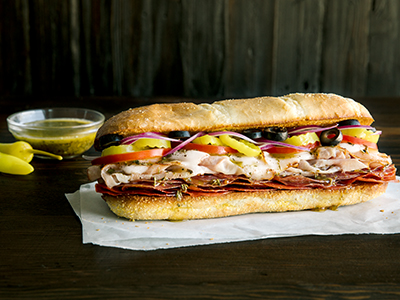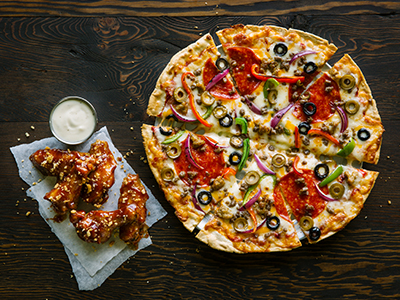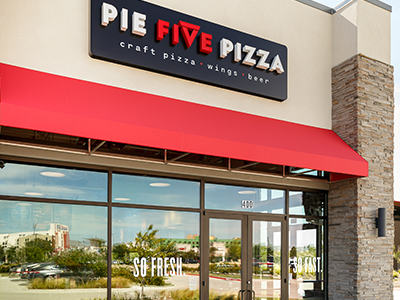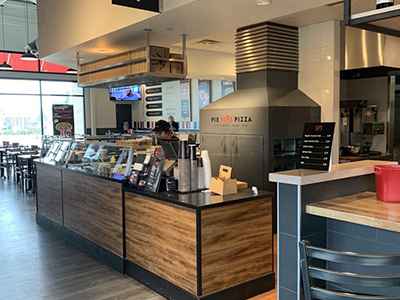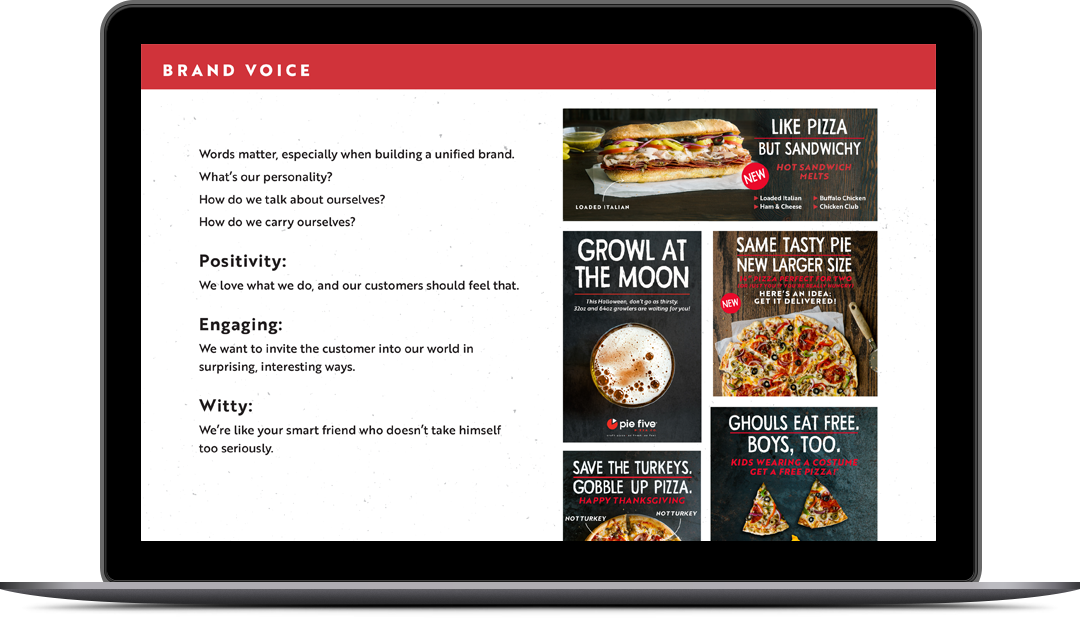 I worked with Brandstorm for over 2 years with Pie Five Pizza and not only were they instrumental in the development of the brand, they showed they cared about our brand's success. They proactively came to the table with new ideas and ways to grow sales. It wasn't just about the creative but about the whole message and what we were trying to accomplish. When we rebranded, they supported our new look by creating our brand guidelines, packaging, point of sale materials and everything in between. They were instrumental in the growth of our brand.
– VP of Marketing, Pie Five Pizza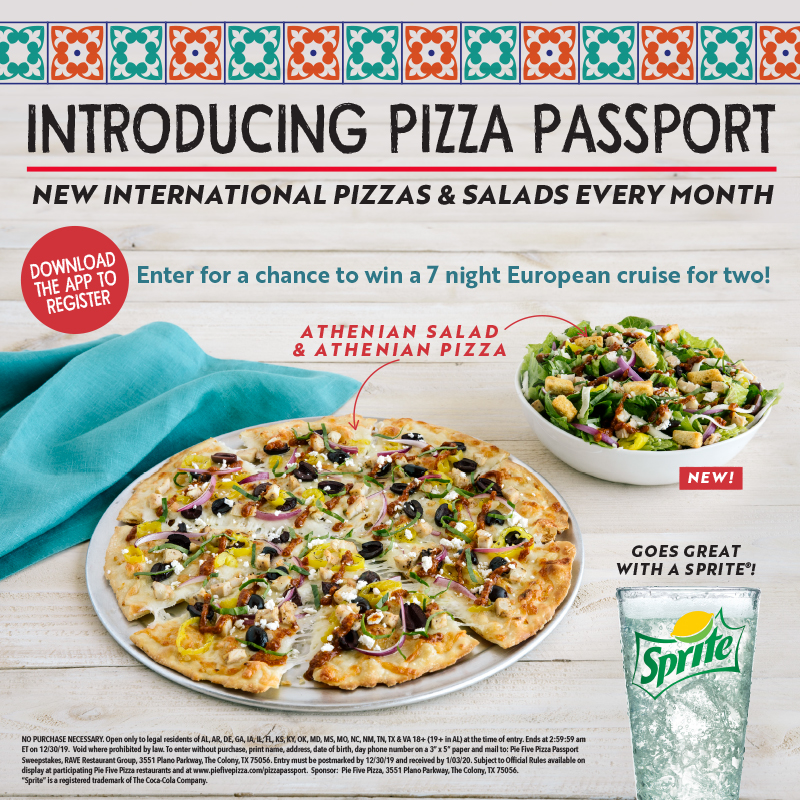 Designed to increase store traffic and generate enrollment in the Circle of Crust, we developed a full-integrated promotional plan for Pie Five. The Pizza Passport was a multi-month promotion created to entice new customers to try Pie Five while encouraging existing customers to visit more often. To draw attention to the promotion in-store and online, we used a brighter, cleaner design with new colors in all promotional elements that stood out and got noticed. The promotion included a variety of in-store and online tactics including sweepstakes, instant wins and scratch off games that were designed to engage participants.