HSTX Title is a wholly-owned subsidiary of HomeServices of America, A Berkshire Hathaway affiliate.
Branded Materials
Sales Sheets
Custom Folders
Business Cards
Notecards
Advertising
Promotional Items
Photography
Website

Prior to the opening of their first office in Highland Park, Texas, HSTX Title came to us looking for help designing a full brand identity. HSTX Title had been established to serve the various needs of an extraordinary and distinguished clientele who valued privacy, discretion and security in real estate transactions. We needed to create a luxury brand that reflected the highly qualified team of professional and appealed to a niche clientele as well as the real estate agents and brokerages who served them.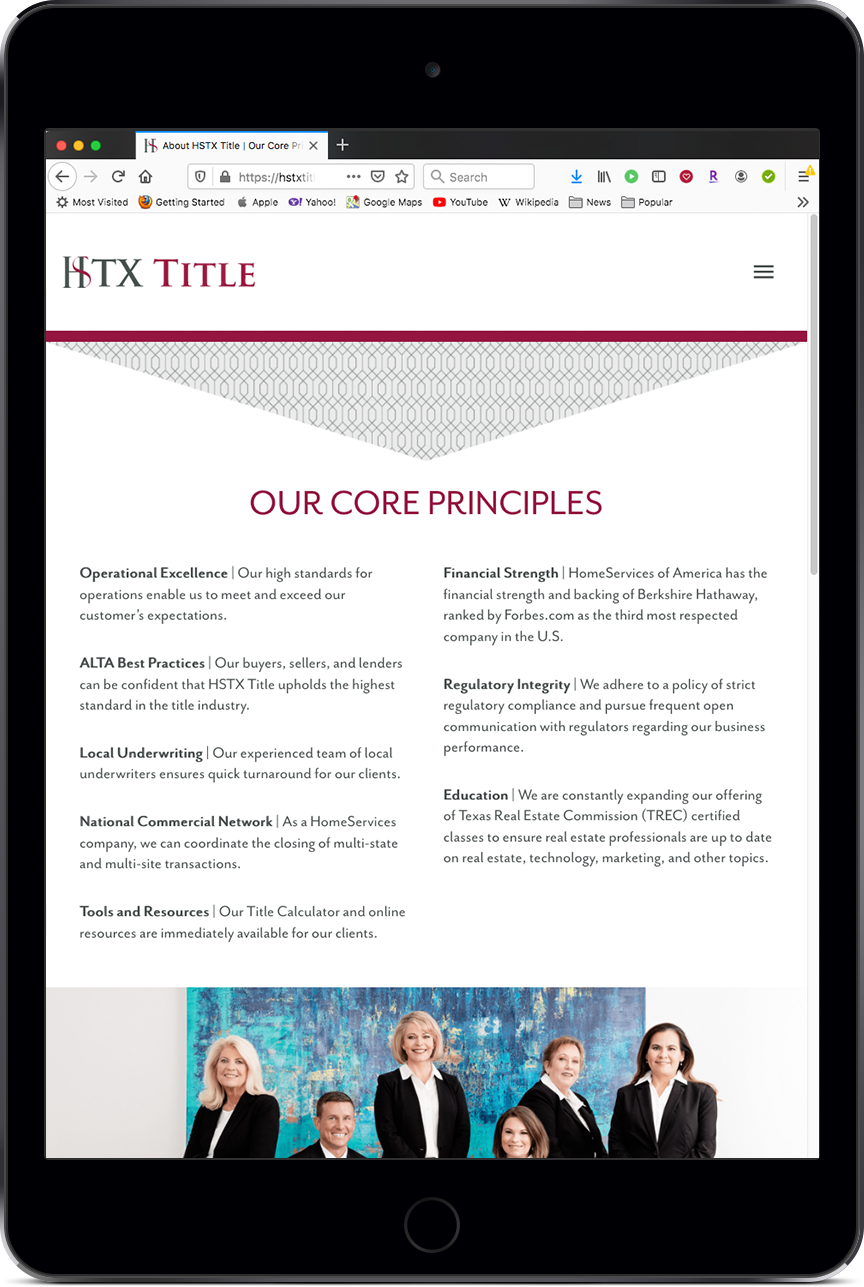 Online Resource Library
In addition to providing information about HSTX Title, the website was designed to provide easy access to valuable resources and documents for both clients and realtors.
vCards and QR Codes
Both vCards and QR Codes were included on the website to make it easy for visitors to download a team member's information and easily reach them in the future.
Branded and Promotional ITems
By extending the brand identity into everyday office items, we created a brand experience for clients working with HSTX Title that was consistent with all other touchpoints. Additionally, high-quality, useful promotional items were created as giveaways for clients and agents. The promotional items provided a low-cost marketing opportunity that increased awareness and visibility and kept clients engaged with the brand for months.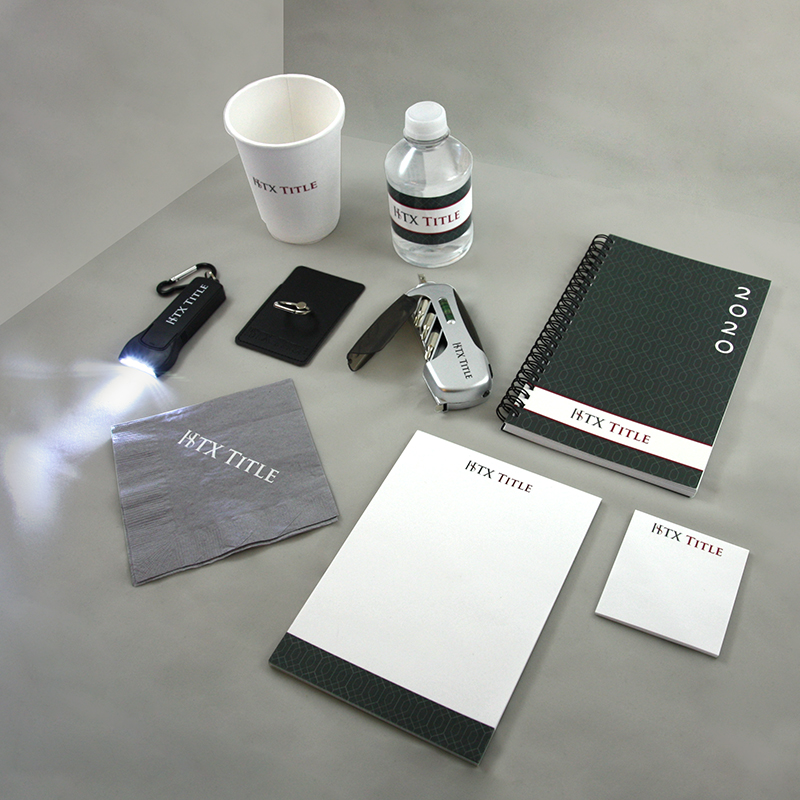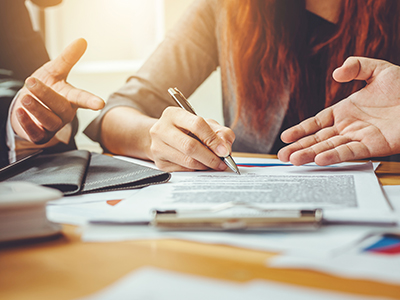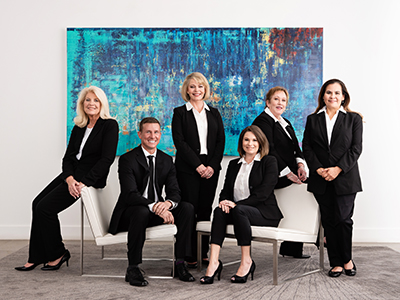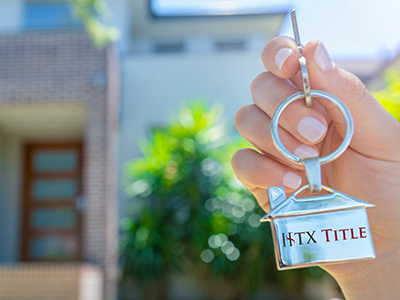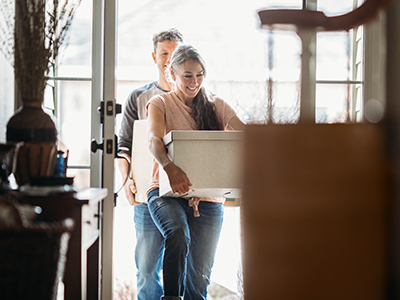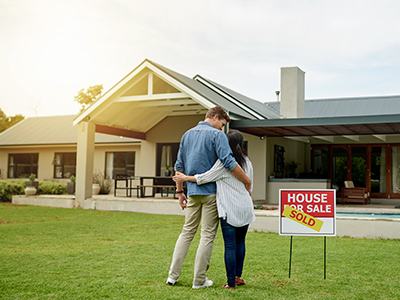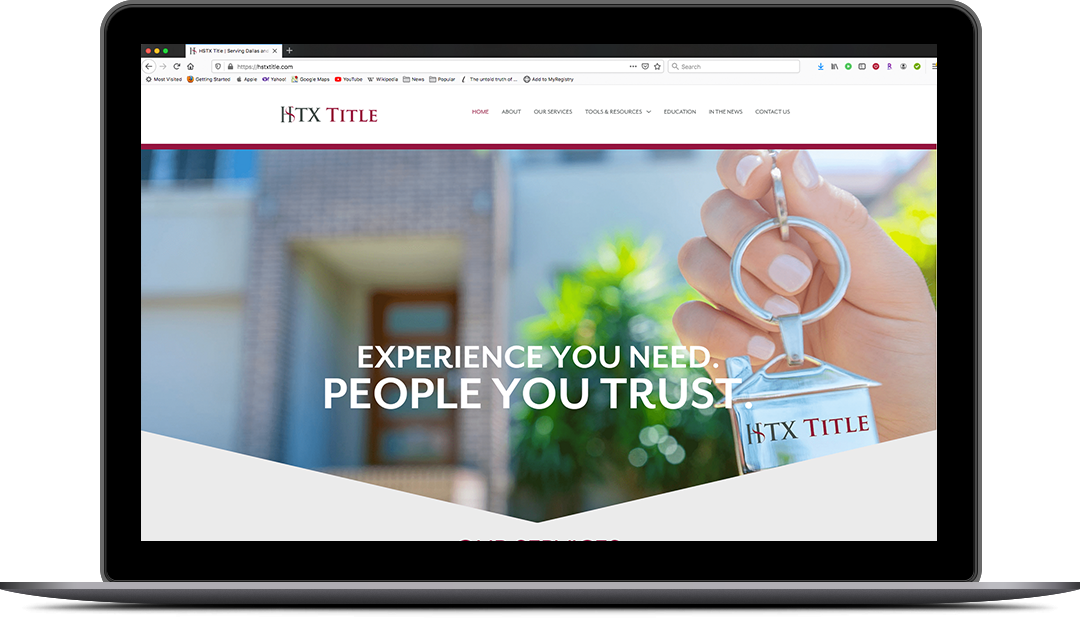 Brandstorm Creative is HSTX Title's "go to" team for branding, marketing and website design. Their professionalism and creativity provided the competitive edge we needed as a new company. Their team did an excellent job of capturing the essence of who we are as a company and what we stand for in terms of customer service. We highly recommend Brandstorm Creative for branding or re-branding any new or existing company.
– Division Manager, HSTX Title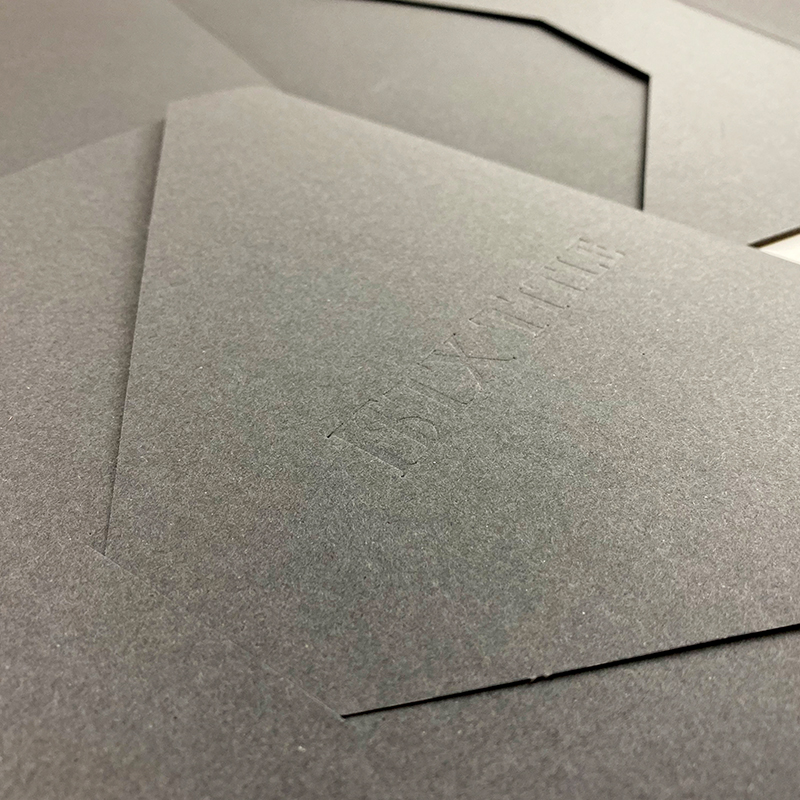 As a new title company in a competitive market, HSTX Title recognized the need to differentiate themselves while also appealing to a sophisticated clientele. Custom, debossed folders made with luxuriously thick card stock were designed exclusively for HSTX Title. The innovative, dual pocket folders provided a place to store and protect important documents as well as closure slots for privacy.